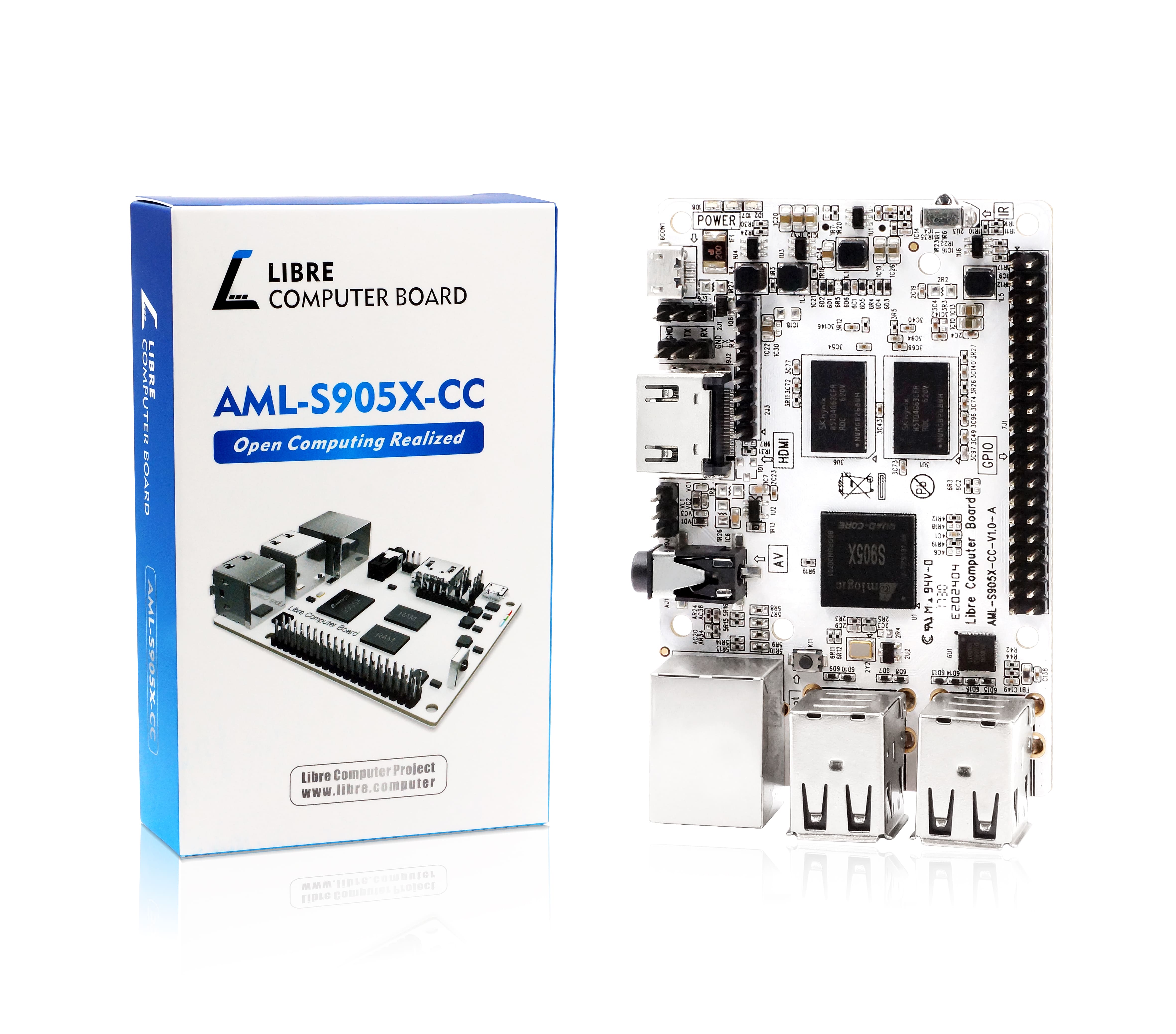 Posted on 2018-07-02
AML-S805X-AC (La-Frite) Announcement, Ubuntu 18.04 (Bionic Beaver) LTS for AML-S905X-CC (Le Potato), Upstream Software Roadmap
Since we started our endeavor, we have made tremendous progress on the software side of the AML-S905X-CC (Le Potato) platform through our collaboration with BayLibre. We are happy to announce that the platform will be getting a mini-me, the AML-S805X-AC (La Frite). This smaller and more cost-oriented board shares the same underlying technology as its bigger brother and will utilize the upstream work completed so far. It is limited to 1080P instead of 4K60 like Le Potato. The crowdfunding will occur at the end of July after we release the images for ALL-H3-CC series (Tritium). This will coincide with the Indiegogo campaign for ROC-RK3399-PC (Renegade Elite). More details to come about both of these projects.
Meanwhile, we have released a new preview image for the current AML-S905X-CC. This image fixes two outstanding issues:
floating MAC address causing new DHCP IP leases
support for automatically generating timings for DMT resolutions
The images slipstreams the latest Linux 4.14.52. If you already have preview image 2, this is not much of an upgrade.
We have been quietly working on support for Raspbian. The work is relatively simple and we have been testing it internally for release in the next 10 days. It will come in two forms: an image and a script to install on top of existing Raspbian for Raspberry Pi. This will work for both Le Potato and Tritium platforms.
LXDE is much faster than Gnome 3 on these low power ARM hardware. It is the basis for the latest desktop UI for Raspbian. We will start rolling Ubuntu with LXDE on X11 along side the Gnome 3 with Wayland images for usability reasons.
Upstream roadmap items being worked on include the following:
4K30 support in Linux (4K60 requires a lot of work still)
single resolution video output and framebuffer in u-boot
SPI-FC support for AML-S805X-AC in u-boot
DRM overlays in Linux
Device tree overlays (like HAT support in Raspbian for Raspberry Pi boards)
Logistical roadmap items being worked on include the following:
Unified kernel for ALL-H3-CC H5, AML-S905X-CC, ROC-RK3328-CC based on Linux 4.18
Debian repo infrastructure and packaging for kernel and u-boot for all of our boards
Continuous integration and image buildbot
European distribution
These two lists are not comprehensive. It will be a fun summer with lots to do.

;