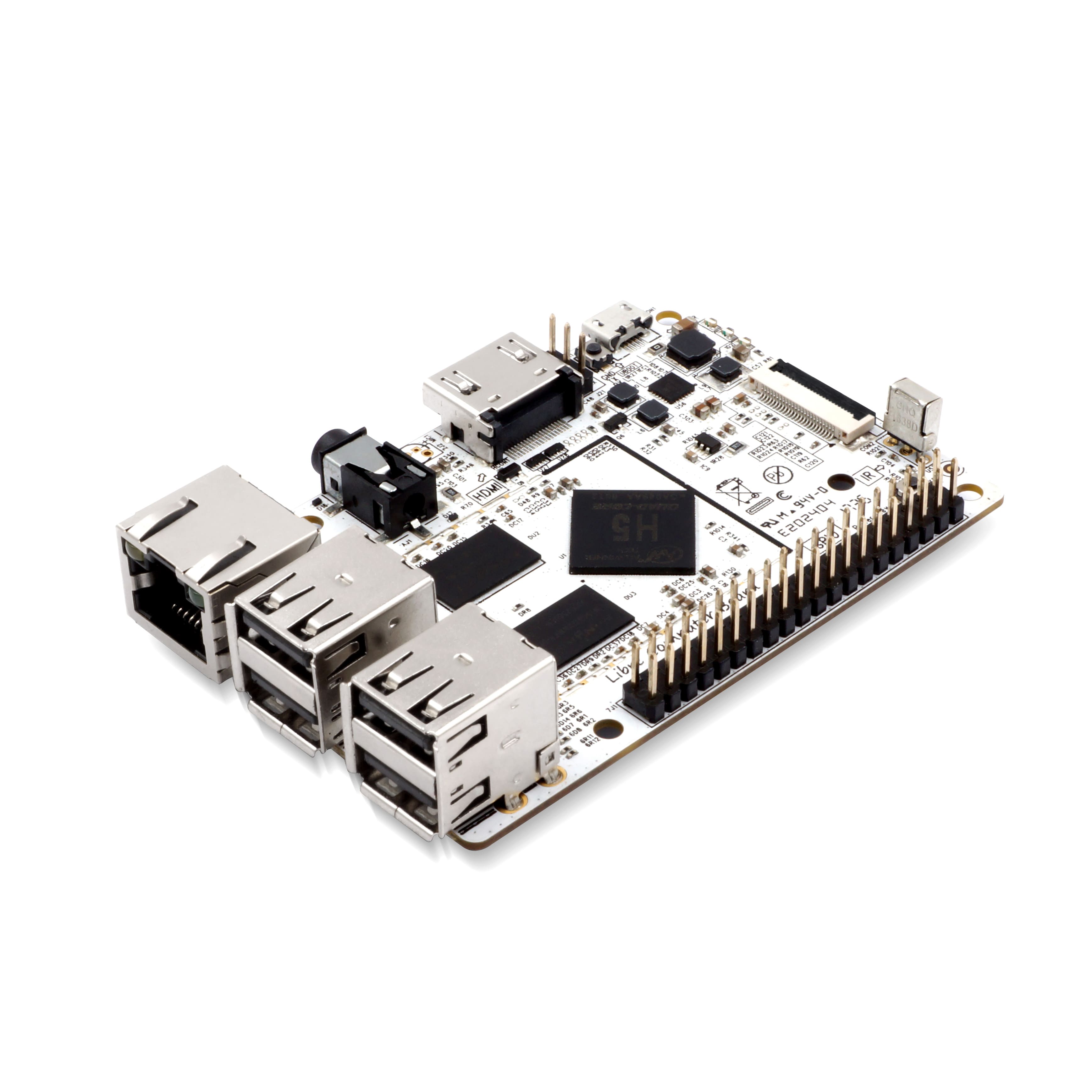 Posted on 2018-09-19
Tritium and Le Potato Ubuntu and Debian on Linux 4.18.8 and eMMC Support
With the completion of phase 1 of our image infrastructure, we have pushed out eight new images for Tritium and Le Potato based on the latest mainline Linux 4.18.8. These images include headless and desktop images of Debian and Ubuntu with LXDE, XFCE, and MATE flavors on X11 with OpenGL ES 2.0 and 4K support (even on Tritium H2+).
Please note that Tritium H2+/H3 images are named all-h3-cc-h3 and H5 images are named all-h3-cc-h5. If you are using the incorrect image, your board will not boot. Tritium H2+ does not have enough memory to run MATE desktop or full 4K desktop. It will work with static 4K content.
We reworked the filesystem layout as well as added a new tool for assisting flashing eMMC modules. The new tool is called lc_redetect_emmc and it re-detect the eMMC module by unbinding and rebinding the driver. You can do the following to flash the eMMC modules with the operating system you are currently running.
Flash a MicroSD card with the desired image using Win32DiskManager or Etcher
Boot up the boards via MicroSD card and without the eMMC module attached
Attach the eMMC module while the board is running and be careful of short circuit
Run sudo lc_redetect_emmc
Run sudo lc_distro_transfer and follow the prompts for appropriate flags
Shutdown and remove MicroSD card
This process only works on the Ubuntu and Debian images we release. This is not for flashing Android, Armbian, or anything else and it will not work on Armbian since it is not using our systems. We did not release the Gnome 3 Wayland variant for this release cycle.
You can find the download links under the Downloads tab for Tritium and Le Potato product pages.
Below is our software roadmap for the next 4 months. This is a guideline and not set in stone.
Phase 2 - October 2018: Raspbian and RetroPie images for Tritium and Le Potato
Phase 3 - November 2018: Automatic Update Infrastructure, Linux 4.19 LTS
Phase 4 - December 2018: Android 9 and Linux V4L2 for Le Potato and La Frite
Phase 5 - January 2018: Linux V4L2 for Tritium, Overlay Support for HATs
There are some interesting software efforts making the community more interesting including our sponsorship of the Amlogic V4L2 upstream work by BayLibre and Allwinner V4L2 upstream work by Bootlin, LibreELEC/Kodi 18 based on the aforementioned V4L2 work, RetroArch/Lakka, and PanFrost. We highly encourage people to look into those efforts and find ways to contribute.

;